Headwater
(BC)


Australia's Colcannon

8pm, Friday

November

16th

'07

St. James Hall

3214 West 10th Avenue
at Trutch St. in Kitsilano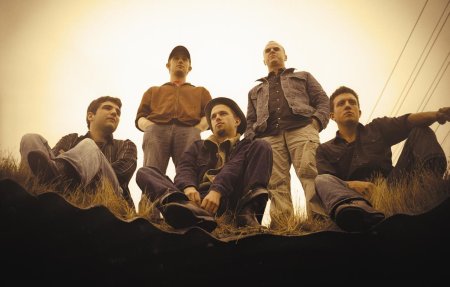 Think folk music could use more edge? Think country music could use less electric guitars and more banjos? Think a solid breakfast is an important start to your day? So does Headwater. The band comprises Matt Bryant (guitar, mandolin, vocals), Jonas Shandel (banjo, guitar, vocals), Patrick Metzger (bass, vocals), Benji Bohannon (drums), Tyson Naylor (accordion, organ).
Headwater formed in the fall of 2005 hoping to become the basis of a reality TV show. The show fell through, so the band has had to resort to selling records and t-shirts and all that. Their debut CD, "My Old Friend", was released last year. There's been no looking back.
Headwater has not opened for the Who. Headwater has not toured with Annie Lennox. Alice Cooper has covered none of their songs. Headwater has rocked the socks off of every venue they've played. Their CD is a really good collection of melodious songs.
Have show, will travel.
Website: www.headwater.ca
Colcannon is a contemporary Australian band from Adelaide. The feel is slightly Celtic but the songs are strongly Australian. Their instrumental arrangements are as powerful as they are musical, and the vocals? Well, ... "One of the most remarkable characteristics of Colcannon is their vocal depth, an attribute that any band would be proud to possess" — Rootsworld
Website: www.colcannon.net