Paddy Keenan & Tommy O'Sullivan
8pm, Friday

August

22nd

'08
St. James Hall
3214 West 10th Avenue
at Trutch St. in Kitsilano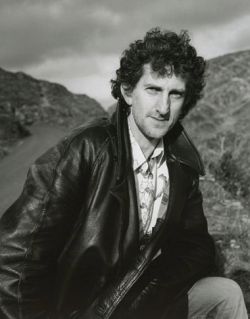 "Paddy Keenan has few peers in the world of traditional Irish music." — Tim O'Brien
"...one of the most exciting players of the last 50 years -- in Irish music and in any genre." — The Rough Guide to Irish Music
From the dizzying spirals of the most intricate jigs to the aching wail of a slow air, the piping of Paddy Keenan is one of Celtic music's most identifiable and moving sounds. From his role in the ground-breaking Bothy Band to an acclaimed solo career, Keenan remains Ireland's foremost piper -- a disarmingly emotional player capable of greatness in any context. The Long Grazing Acre (Compass Records) pairs Keenan with Tommy O'Sullivan, a soulful and empathetic guitarist and vocalist. The collaboration is an ideal one, with each musician reinforcing the other and pushing themselves to new heights. The Long Grazing Acre is testament not only to Keenan's illustrious past , but to his everexpanding vision for the continuing growth and regeneration of traditional Irish music.
Born in London into a family with their roots deep in the heart of the West Kerry Gaeltacht, Tommy O'Sullivan was raised in a melting pot of sounds from the rhythms of The Beatles on the radio to his parents' Irish records on the turntable. Tommy was always a keen singer and by the time the family moved back to West Kerry in 1972 he had already begun playing guitar. By his mid teens he started performing locally in Dingle. Encouraged by local publican and musician Fergus Flaherty, Tommy started to explore the world of traditional music. He dabbled with open guitar tunings and listened to everybody from Paul Brady and Dick Gaughan to acclaimed West Kerry musicians The Begley Family. Through trial and error he eventu- ally settled into the DADGAD tuning, a trademark sound of his later recordings. In 1982,with Ireland in deep recession, Tommy moved back to London. There, amongst the swell of a wave of Irish immigration, he found himself engulfed in a stream of traditional music from all over Ireland. Amid this vibrant scene, Tommy quickly established himself as a popular guitar player and singer.
It's been a few years since Paddy Keenan and Tommy O'Sullivan last graced the Rogue Folk Club stage. Don't miss this rare chance to hear the unique sound of the Irish pipes (uilleann pipes) played by one of the very best and most innovative pipers around. Paddy also plays low whistle, and Tommy's choice of songs is exemplary.
"...an impressively varied and highly satisfying program of modern and traditional Irish music that should satisfy traditionalists and modernists in equal measure."
Website: www.paddykeenan.com