Ollabelle

with special guest Martha Scanlan
8pm, Tuesday

January

15th

'08
St. James Hall
3214 West 10th Avenue
at Trutch St. in Kitsilano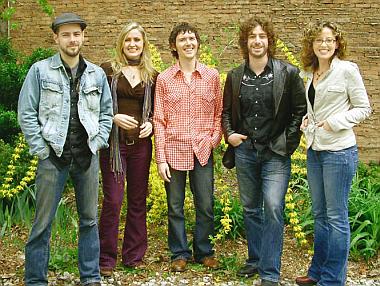 "Ollabelle came together because of these musicians' love of this music, without thought of success or career or any of the other trappings of the modern professional music business. It has great value to our culture, adding new life to a tradition that is an important part of who we are. But mostly, they sound great. They sing great and they play great, and they are wonderful people." — T-Bone Burnett
This group originally grew out of an informal assemblage of singers and players who came together to play traditional gospel songs at a weekly jam at the East Village bar 9C. That event became a welcome source of positivity amidst the darkness that hung over downtown Manhattan in the months following September 11, 2001.
All five Ollabelle members had come from varied backgrounds and geographical locations to make music in New York City, and had crossed paths or worked together in various combinations. Woodstock-bred Amy Helm (yes, that Helm) came a long history singing in blues combos. Byron Isaacs had worked as bassist with a variety of artists while pursuing his own songwriting efforts. Tony Leone had an extensive resume as a jazz drummer. Fiona McBain had moved to New York from Sydney, Australia and had begun to win attention as a solo singer/songwriter. Canadian-born Glenn Patscha had long been active in the New Orleans music scene.
"A collection of songs of hard times, loss, compassion and hope" is how Fiona McBain describes Riverside Battle Songs, Ollabelle's second album and Verve Forecast debut. The 13-song set finds the New York quintet building upon the foundation of its self-titled 2004 debut, drawing from a deep well of gospel, blues, bluegrass, and country influences to create timelessly resonant music that honors the integrity of its sources while remaining effortlessly contemporary.
Website: www.ollabelle.net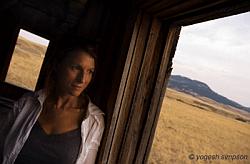 Impressive U.S. singer/songwriter Martha Scanlan is the special guest on this show. The haunting quality of Martha's voice, unique perspective and poetic imagery of her songs helped to gain national acclaim for the innovative old-time string band, Reeltime Travelers. In their six years of touring they played some of America's most prestigious venues and festivals from the Grand Old Opry to the Telluride Bluegrass Festival.
Martha's songwriting first gained national attention in 2003 at the prestigious Merlefest Chris Austin Songwriting Contest where a panel of judges including Gillian Welch and Jim Lauderdale awarded her first and second place in the bluegrass and country music categories for "Little Bird of Heaven" and "Hallelujah".
Her first solo project, "The West Was Burning", is one of Steve Edge's favourite CDs of 2007, both for musical content and presentation.
Website: www.marthascanlan.com