Fred Eaglesmith with Michael Jerome Browne
8pm, Saturday

October

13th

'07
St. James Hall
3214 West 10th Avenue
at Trutch St. in Kitsilano
Award-winning singer-songwriter Fred Eaglesmith inspires comparisons to icons like Woody Guthrie and Bruce Springsteen, tops the roots music charts, and boasts devoted fans that include a slew of his fellow songwriters. Though a decidedly grassroots artist in the thematic focus of his songs and how he pursues his career, playing some 180 shows a year across North America as well as Europe and Australia and releasing his own records under his cheekily-titled A Major Label imprint, Eaglesmith boasts an impact that far better known musical acts can only dream of.
His latest album and 16th release, Milly's Cafe, hit the Top 10 on the Americana chart, and he is also the only Canadian to have ever written a #1 song on the bluegrass charts. He is the subject of three tribute albums and enjoys critical comparisons to some of the most respected talents in music as well as the respect of his peers. And then there's his devoted if not rabid coterie of fans known as "Fredheads" who travel hundreds and even thousands of miles - indeed, occasionally overseas - to catch his vibrant live performances. His songs have joined the canon of academic curriculum at two universities, illuminating both poetic and societal studies.
Website: www.fredeaglesmith.com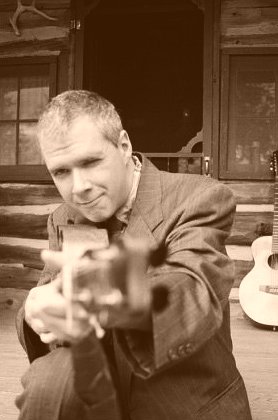 Born in South Bend Indiana in 1960 Michael Jerome Browne is the son of English university professors whose love of music and poetry led them to take their youngest child to the great jazz, blues and folk clubs in their adopted home of Montreal to hear the likes of Sonny Terry, Brownie McGhee and Lightnin' Hopkins. By the age of fourteen Michael was performing professionally seventies coffeehouse scene playing guitar, banjo and harmonica and singing.
Michael's talent as a multi-instrumentalist and songwriter make him in demand with musicians in the jazz, blues and folk worlds. In 2004 he was featured on The Susie Arioli Band album, "That's For Me" (Justin Time Records), on the soundtrack of the National Film Board film, "Nothing Sacred (Rien de sacré)", and on Eric Bibb's CD "Friends", which includes a duet version of the Markus/Browne original, "Just Look Up", and a live trio version of St. Louis Jimmy's "Going Down Slow", featuring Eric and Taj Mahal on guitars and vocals, and Michael on fiddle. His skills as a teacher and his encyclopedic knowledge of roots music also make him a favourite at Blues in Schools programs, music camps and workshops in North America and abroad.
Listening to Michael Jerome Browne is like taking a trip to the heart of Traditional American Folk Music. Heralded as "a multiinstrumentalist and singer of vast talent" by the Globe and Mail and "one of today's most accomplished interpreters of traditional musical styles" by the venerable Sing Out! Magazine, Michael offers his audience a rich tapestry of musical Americana.
Website: www.michaeljeromebrowne.com