Fred Eaglesmith
8pm, Sunday

August

2nd

'09
St. James Hall
3214 West 10th Avenue
at Trutch St. in Kitsilano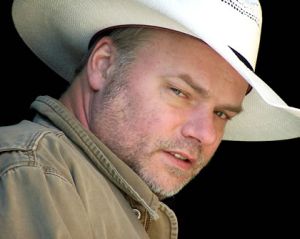 The New Yorker magazine said it best: "If you're missing Fred Eaglesmith, you're really missing out." An award-winning and acclaimed music auteur of the highest order, he has forged a singular and distinctive legacy with his songs, recordings, live performances, achievements and impact unlike that of anyone else in contemporary music. And done so as a fiercely independent and original artist through the sheer power of the music he creates.
His 17 albums over the last three decades - many of them released on his own label - have consistently evoked critical raves, and he's been compared to a broad blue-ribbon list of musical icons. His fellow songwriters regularly record his songs and sing his praises. He hosts a number of music festivals across North America, where he plays hundreds of dates a year in addition to touring Europe and Australia. Devoted fans follow him from one show to another to savor what one reviewer calls the "fury and fun" of his concerts. His releases consistently hit the upper reaches of the Americana charts, and he's the only Canadian to ever write a No. 1 bluegrass hit. His songs have even become part of the course curriculum at two colleges, and the paintings he creates when not making music have been shown in numerous prestigious galleries.
His latest album, 2008's Tinderbox, amply displays the qualities that have made Eaglesmith a true cult phenomenon. Nominated for a Juno Award for Roots & Traditional Album of the Year as well as making the short list for The Polaris Prize, the Top 10 Americana chart album explores spirituality, faith, life, love, labor and more within a full-blooded musical and lyrical experience that draws from folk, country, rock, gospel, old-time music, bluegrass and even spoken word to create a stunning contemporary roots music all its own. It's been hailed as a "masterwork" (Philadelphia Inquirer), "milestone" and "one of the best albums of last year" (San Jose Metro) as well as "exceptional" (Americana Roots), "beautiful" (Ink 19), "magical" (Houston Press), "magnificent" (Rave), "hypnotic" (Santa Barbara News Press), "epic in scope and cinematic in effect" (Guelph Mercury) and "a deep, sad and masterful album that transcends genre and time. It is Tom Waits meets Pink Floyd meets Hank Williams" (Calgary Herald).
Website: www.fredeaglesmith.com