Lee Harvey Osmond
(ON)
Headwater
8pm, Sunday

October

25th

'09
St. James Hall
3214 West 10th Avenue
at Trutch St. in Kitsilano
A new project teaming Hamilton's Tom Wilson with 60s/70s/80s folk/rock icon Brent Titcomb in an all-star, 5 piece band. They released a CD earlier this year, A Quiet Evil, songs of lost love and pain, for the most part! Cheery stuff! The original group featured members of the Cowboy Junkies and The Skydiggers as well.
Website: www.tomwilson.net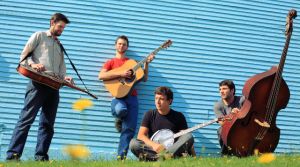 There will be a short opening set by Vancouver's masters of melodic Roots music that they call "tractor jazz" Headwater.
Website: www.headwater.ca