Paul Pigat
8pm, Saturday

November

14th

'09
St. James Hall
3214 West 10th Avenue
at Trutch St. in Kitsilano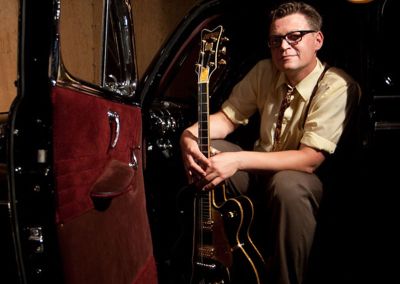 Paul Pigat's many fans are probably more familiar with him as the front man of the rockin' Cousin Harley band. You might think that acoustic music is a new diversion for the already multi-talented Vancouver musician. Not so. His love for this type of music started back in high school when he discovered the genius of Texas singer-songwriter Townes Van Zandt.
Paul Pigat's latest CD - Boxcar Campfire - is a collection of songs about love, heartbreak, and redemption; mostly self-penned tunes along with a handful of creatively arranged covers. At one end of the scale are light-hearted ditties, and on the other, dark fantasies of the mind. Although laced with tasteful musicianship, this recording is a departure in the sense that the songs rather than the playing are the main feature.
Featured players on the recording include: Paul Pigat – vocals, guitar, dobro, and banjo; Paul Rigby (Neko Case) – mandolin; Tommy Babin (François Houle) - acoustic bass and Barry Mirochnick (Neko Case) – drums.
Joining Paul at the St James Hall will be: Jesse Zubot, Tommy Babin and Chris Nordquist.
Website: www.paulpigat.com