Yukon Fest
8pm, Sunday

September

27th

'09
St. James Hall
3214 West 10th Avenue
at Trutch St. in Kitsilano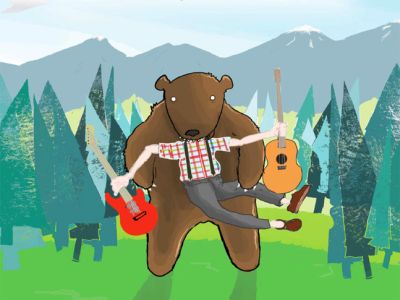 Music Yukon together with the Yukon Film and Sound Commission proudly announce the launch of YukonFest in Vancouver, a weekend long celebration of the region's incredible musical talents. The festival will take over the Railway Club on September 25th for a night of rockabilly, post-punk pop and rock 'n' roll and on September 27th, the Rogue Folk Club will be treated to an evening of bluegrass, americana roots and indie folk, with the Done Gone Stringband, Kim Barlow and band, Annie Lou - a four piece americana/roots all woman band & Ryan Enns, a classical folk guitarist.
When Yukon songwriters Kim Barlow and Anne Louise Genest discovered a shared joy in the stringband sounds and story songs of Southern old-time music, they joined their considerable musical forces to form Annie Lou (Barlow on clawhammer banjo/vocals and Genest on guitar/vocals.) The fine skills of the lovely Nadine Landry on upright bass and vocals, and Hannah Goa on fiddle, round out the band. In performance they gather around one microphone in the tradition of old time music.
Website: www.myspace.com/annielouyukon
A mutual love of bluegrass, old-time, and roots music brought the members of the Done Gone Stringband together in 2006. Based in Whitehorse, and playing vintage sounding originals as well as a selection of the finest traditional old-time music, the Done Gone Stringband includes two generations of the Hamilton family: Bob on mandolin, dobro and vocals, Sarah on fiddle and vocals, and Patrick on banjo. The band features Anne Louise Genest on guitar.
Website: www.donegonestringband.com
Kim Barlow is a leaf set in stone: jagged as a Yukon horizon; tender as spring. Her songs are wry and impassioned, deft distillations of the beautiful and absurd world she inhabits. Playing guitar, banjo, and cello, the Juno nominee uses her training as a classical musician to create complex and unexpected settings for her fables of lost children, plaints of lust, and songs of protest.
Website: www.myspace.com/kimbarlow
Ryan Enns joyfully treads the line between the "classical" and "folk" genres. As a classical guitarist, Ryan performs virtuosic guitar music from South America and Spain with all the technical fluidity and precision you might expect. Added to that expertise is an energy and down to earth goodness that you normally find in the jamming tent of a folk festival. Ryan's own songs are simple, telling stories about love, fatherhood and the Northern way of life with grit, honesty and humour.
Website: www.ryanenns.com